coastal city in central Vietnam that has been rising in popularity among tourists over the years. With its pristine beaches, delicious cuisine, rich culture, and friendly locals, it's no surprise that travellers from around the world are flocking to this vibrant city. And when it comes to accommodation options, Danang boasts some of the most luxurious and top-rated hotels in the country. From boutique hotels to grand resorts, there's a wide range of choices that cater to every type of traveller, making it challenging for visitors to select the best place to stay during their trip. But fear not, because we've done the hard work for you. In this post, we'll be taking a deep dive into the best hotels in Danang, which offer unparalleled comfort, amenities, and services that will make your stay in the city unforgettable. So whether you're looking for a romantic getaway, a family vacation, or an adventure-packed holiday, we've got you covered with the top-rated hotels that deserve a spot on your must-stay list. Ready to pack your bags and indulge in the ultimate Vietnamese experience? Let's get started!
Overview of Danang and its Accommodation Options
Looking for a place to vacation or a weekend getaway? Danang is a travel destination worth considering. The city boasts remarkable natural scenery, cultural sites, and delicious cuisine, making it an attractive destination for tourists from all over the world. Additionally, Danang offers a range of accommodation options, suitable for all budgets and preferences.
The first thing to know about Danang is that it is a coastal city located in the central region of Vietnam. The city boasts over 30 kilometers of breathtaking beaches, which provide a serene environment for relaxation and outdoor activities. Visitors can enjoy swimming, sunbathing, surfing, and fishing. The most popular beaches include My Khe, Non Nuoc, and Bac My An, which offer excellent facilities such as bars, restaurants, and water sports rentals.
Danang also has a rich cultural heritage, with several historical sites of interest. Some of the must-visit sites include the Marble Mountains, a cluster of five limestone and marble mountains that are home to numerous pagodas, grottoes, and caves, and Hoi An ancient town, a UNESCO World Heritage Site renowned for its well-preserved streets and its mix of architectural styles.
When it comes to accommodation, visitors to Danang have a plethora of options to choose from. Luxury travelers can opt for five-star hotels such as the Intercontinental Danang Sun Peninsula Resort, which is surrounded by lush rainforest and offer breathtaking views of the sea. For mid-range budgets, options such as Fusion Suites Danang Beach or The Blossom Resort Danang offer excellent value for money. Budget travelers can find affordable accommodation in hostels and guesthouses, which are scattered across the city.
In conclusion, Danang is a hidden gem in Vietnam, offering visitors a unique travel experience that combines natural beauty, cultural heritage, and varied accommodation options. Whether you are a luxury traveler or simply seeking a budget-friendly getaway, Danang has something to offer everyone. So why not pack your bags and head to this vibrant city for an unforgettable vacation?
Exploring the Best Hotels in Danang
Hanami Hotel Danang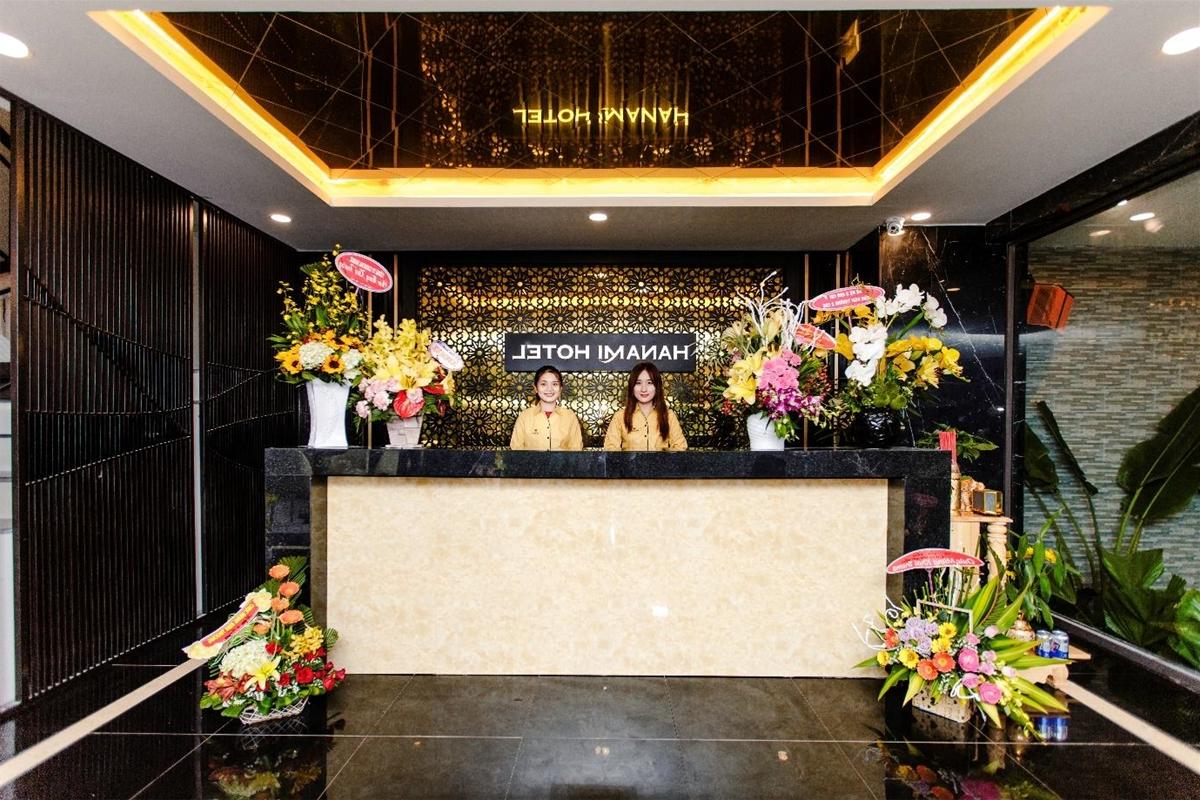 Looking for a luxurious and comfortable stay in the vibrant city of Da Nang, Vietnam? Look no further than Hanami Hotel Danang! Located just minutes away from major attractions such as My Khe Beach, Dragon Bridge, and other popular destinations, the hotel provides guests with the perfect hub for their trip. Experience impeccable service and modern amenities such as room service, air conditioning, flat-screen televisions with satellite channels, and complimentary Wi-Fi access throughout the premises to make your stay enjoyable.
Hanami Hotel Danang has onsite dining areas serving up delicious international cuisine as well as a variety of drinks from its bar lounge area for added convenience. Stay active by taking advantage of multiple fitness facilities found within including bicycles, or go biking around Danang's nearby beaches followed by a pampering session at its spa center afterwards to help you rejuvenate after all that physical activity.
Business travelers may take comfort in knowing they can host meetings and conferences right on site due to available facilities such as spacious function rooms paired together with equipped audiovisual equipment allowing them to truly maximize their business goals while traveling here too! With unbeatable prices even lower than usual through exclusive promotions combined with top-notch customer care throughout, Hanami Hotel Danang is definitely worth considering when planning out your next getaway adventure!
Facilities, Amenities and Services Provided by the Best Hotels in Danang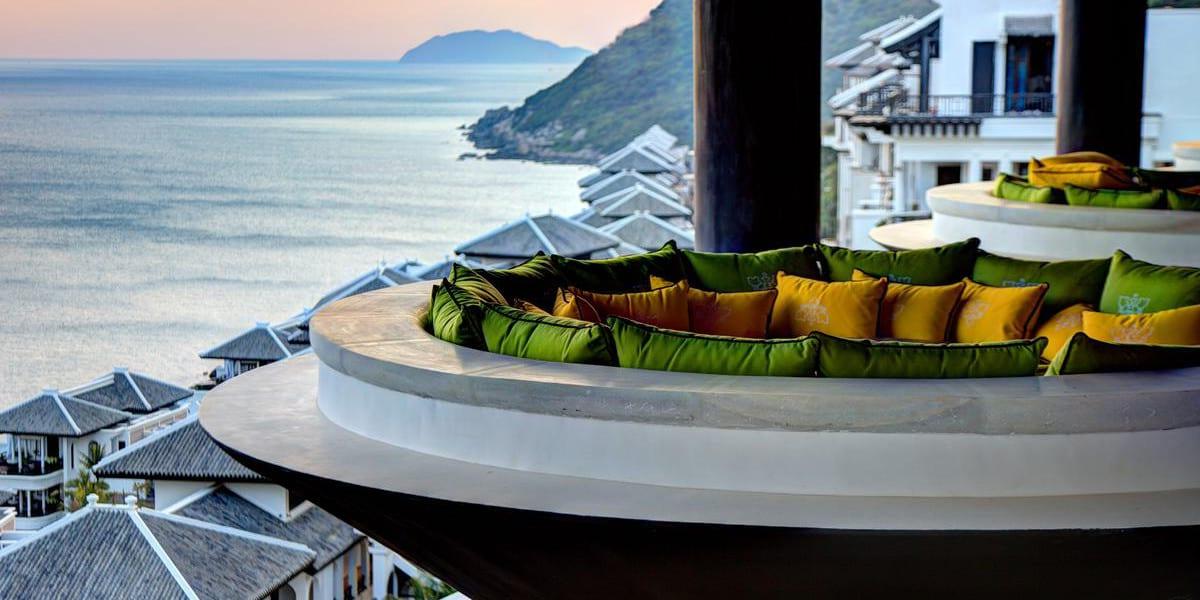 The best hotels in Danang offer guests a wide range of facilities, amenities and services to ensure their stay is as comfortable and enjoyable as possible. From luxurious accommodation to world-class dining and leisure activities, Danang's best hotels provide a range of amenities to suit all tastes and budgets. Many of the best hotels in Danang offer guests large, spacious rooms with a variety of amenities to make their stay more comfortable, including air conditioning, mini-bars and satellite TV. For those who enjoy a unique experience, some of the best hotels in Danang offer boutique suites with private balconies and plunge pools overlooking the city's stunning skyline.
For those looking for a memorable dining experience, the best hotels in Danang have a range of exquisite restaurants offering a variety of international cuisines. These restaurants offer both al fresco and indoor seating, so guests can enjoy a delicious meal no matter what the weather. For a truly relaxing break, the best hotels in Danang offer a range of spa services, from relaxing massages to beauty treatments. Guests can also take advantage of the hotel's fitness centre, which is equipped with a range of modern exercise equipment.
The best hotels in Danang also provide a range of services, such as room service, laundry and dry cleaning, car hire, tour booking and concierge services. Guests can take advantage of the hotel's tour booking service to plan the perfect sightseeing itinerary, or make use of the concierge service for assistance with transfer and ticketing. In addition, the best hotels in Danang provide 24-hour reception, ensuring guests can check in at any time and make sure their stay runs as smoothly as possible.
The Top Hotels in Danang Based on User Reviews
Danang is one of the most popular tourist destinations in Vietnam, due to its stunning beaches, delicious cuisine, and vibrant nightlife. With so many visitors coming to Danang, there are plenty of hotels to choose from. To help make your stay as enjoyable as possible, here are some of the top hotels in Danang based on user reviews.
The first is the Hanami Hotel Danang. From the moment you step into the lobby, you'll be impressed by the hotel's elegant décor and attentive staff. The rooms are spacious and comfortable, and the on-site restaurants serve up some of the best food in town. Whether you're in Danang for business or pleasure, the Hanami Hotel is sure to exceed your expectations.
The second is the Furama Resort Danang. This luxury resort is located on a private beach, offering guests beautiful views of the ocean. Facilities include a spa, gym, and a pool. There are several restaurants and cafes on site, and the resort is a great place for families with kids, as there are plenty of activities for them to enjoy.
Finally, the InterContinental Danang Sun Peninsula Resort is a great option for those looking for a more upscale experience. This five-star resort is located along the Son Tra Peninsula and features luxurious suites, a spa, and a golf course. The hotel also offers an array of restaurants and bars, as well as an outdoor pool.
No matter what type of hotel you are looking for, Danang has something for everyone. Whether you are looking for a luxurious resort or a more budget-friendly option, there is sure to be a hotel that meets your needs.
What to Expect When Staying at the Best Hotels in Danang
If you're planning a trip to Vietnam, Danang is a must-visit destination that will take your breath away. Amongst its stunning natural scenery, rich history, and incredible food, one of the standout elements of Danang is its luxury hotel offerings. Here's what you can expect when staying at the best hotels in Danang.
Firstly, prepare to be awed by the breathtaking views. Many of the top hotels in Danang are situated along the coastline, offering stunning vistas of the crystal-clear water and pristine sands. It's a perfect opportunity to relax on your balcony or enjoy breakfast with a mesmerizing ocean view.
Secondly, you can expect world-class amenities. The best hotels in Danang often boast a range of high-end facilities, including infinity pools, spa services, and exceptional dining options. From modern gyms to exclusive cocktail bars, everything you need to indulge and unwind will be right at your fingertips.
Thirdly, you'll receive the highest level of service. With professional and attentive staff, you'll be made to feel like royalty during your stay. Expect nothing but warm hospitality and an unrivaled level of comfort.
But perhaps the most exceptional aspect of staying in one of Danang's best hotels is the chance to fully immerse yourself in Vietnamese culture. Many of the luxury properties blend contemporary design with traditional elements such as Vietnamese architecture, art, textiles, and local cuisine, adding a unique dimension to your stay.
To sum up, staying at the best hotels in Danang is more than just checking into a luxurious establishment. It's a chance to soak up the surrounding natural beauty, experience the warmth of Vietnamese hospitality, and revel in the unique blend of modern and traditional elements. Start planning your trip today and discover this extraordinary side of Vietnam.
The Pros and Cons of the Different Hotels in Danang
When it comes to choosing a hotel in Danang, Vietnam, there are a number of factors to consider. With a wide variety of options available, ranging from budget-friendly guesthouses to luxurious five-star resorts, it can be difficult to decide which hotel is right for you. Here is a look at some of the pros and cons of the different hotels in Danang.
Budget-friendly guesthouses are a great option for those looking to save money during their stay in Danang. Many of these guesthouses offer comfortable rooms, basic amenities, and friendly staff at a fraction of the cost of other hotels in the city. On the downside, budget-friendly guesthouses may not be as clean or as modern as more expensive hotels, and the services offered may be more limited.
For those looking for more luxurious accommodation, Danang is home to several high-end resorts. These resorts offer a variety of amenities, such as spa treatments, fitness centers, swimming pools, and fine dining. On the downside, these resorts are often more expensive than other options in the city, and there may be fewer services available.
No matter what kind of hotel you choose, Danang has something for everyone. From budget-friendly guesthouses to luxurious resorts, the city has a wide variety of options that can suit any traveler. It is important to consider your budget, the type of amenities you want, and the area you want to stay in when selecting the perfect hotel for your stay in Danang.
Tips for Booking the Best Hotels in Danang for Your Next Vacation
If you are planning a trip to Danang, you will want to make sure you have the best accommodation choices to enhance your experience. Booking the right hotel in Danang can be a daunting task, since there are so many options. To help you find the perfect hotel, here are some tips for booking the best hotels in Danang for your next vacation.
First, familiarize yourself with the different neighborhoods of Danang. Each area has its own unique personality, and you should try to find a hotel that fits your preferences. Additionally, it's important to consider the amenities offered by each hotel. Look for hotels that offer the amenities that you need like a gym, spa, or pool.
Second, make sure to read up on reviews. Online reviews are a great way to find out what people who have stayed at a hotel think about it. You can get an idea of the hotel's customer service, the quality of its amenities, and the overall atmosphere of the hotel. Additionally, it's also worth looking into the reputation of the hotel's management, as well as its proximity to attractions and other places of interest in Danang.
Finally, it's important to compare prices when booking a hotel in Danang. Prices vary greatly depending on the season, so make sure to check prices during the time of year when you are planning to visit. Additionally, you can usually find discounts and promotions on the hotel's website if you book directly. By following these tips, you can find the perfect hotel for your next trip to Danang.