Danang is a bustling and vibrant city with an equally alive and exciting nightlife scene. There is something for everyone, from bustling night markets to a selection of bars and pubs. In this blog post, we will explore the nightlife scene, providing you with an overview of what makes Danang unique. We will cover night markets, bars and pubs, cultural performances, and late-night snacking spots, allowing you to make the most of your next trip to this incredible city.
What Makes Danang Nightlife Unique?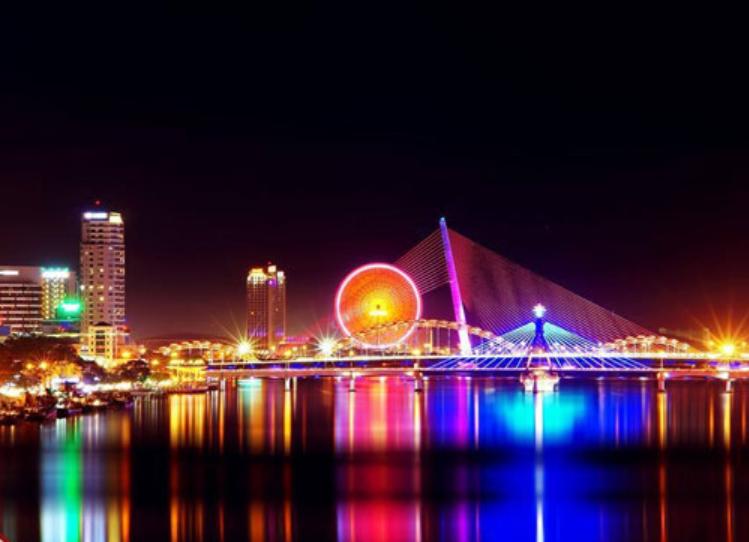 When it comes to nightlife, Danang is one of the most vibrant and lively cities in Vietnam. You can find a wide selection of nightlife spots, from rooftop bars to lounges, local bars, and nightclubs, that offer an unrivaled experience. The prices are relatively affordable, even cheap according to European standards, so you can enjoy a fun evening without breaking your budget.
Danang's nightlife offers a variety of options. There are a number of bars and clubs where you can enjoy live music from local artists or DJs and lively crowds. For those looking for something more upscale, there are plenty of seafood restaurants with outdoor dining areas that offer delicious Vietnamese cuisine. The city's rich cultural scene includes events such as traditional shows and popular festivals like beach parties that take place throughout the year.
When it comes to drinks, you will find a wide range, from classic cocktails at rooftop bars to beers at local pubs or chilled wines at lounges; there's something for everyone! For those looking for something more traditional, there are always karaoke bars where you can sing along with friends until late into the night.
Overall, Danang's nightlife offers a unique experience – whether you're looking for an intimate evening out or want to party until dawn, you'll find something here for everyone. With a variety of options, affordability, and an amazing atmosphere, Danang provides one of the best experiences when it comes to enjoying your nights out in Vietnam.
Night Markets In Danang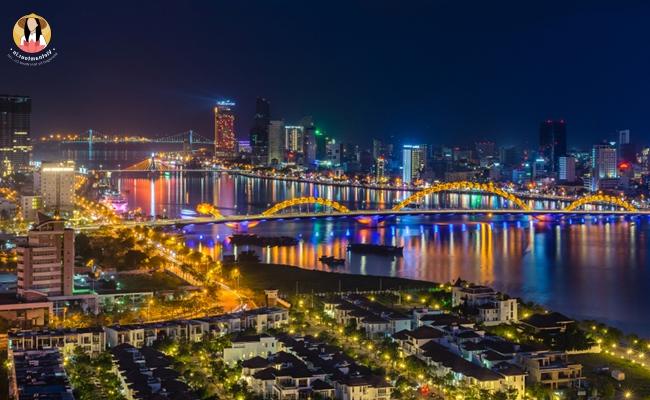 Danang is a city with an exciting nightlife scene, and visiting the night markets is one of the best ways to explore it. Danang's night markets offer something for everyone, from craft beer bars to sake lounges. Whether you're looking for tasty food, unique products, or a lively atmosphere, there is always something here for you. In this section, we'll provide an overview of Danang's nightlife scene and discuss the popular night markets in Danang that you can visit during your stay.
Let's discuss what you can expect from a Danang night market. These vibrant venues are filled with vendors selling all kinds of foods and drinks from around the world. You'll also find plenty of shops selling handmade crafts and souvenirs, as well as live music performances throughout the evening. The atmosphere is always buzzing with activity during these nighttime events, so be sure to take it all in!
When exploring Danang's nightlife scene, there are many benefits to keep in mind. Not only will you get to sample delicious international cuisine served by skilled vendors but you can also immerse yourself in its bars, lounges, and pubs for an unforgettable experience. Craft beer lovers will love tasting their creations at select locations, while sake bar enthusiasts can enjoy traditional Japanese flavors alongside cherry blossom cocktails at select venues too! In addition to enjoying all that Danang has to offer at its vibrant nighttime markets, there are plenty of activities available during your stay too, such as visits to museums or sightseeing around historical sites like Hoi An ancient town or Marble Mountain National Park – both located nearby! Plus, don't forget safety tips like avoiding dark alleys after dark or carrying enough cash when out on the town, so you can discover this amazing city at its nighttime best safely.
In conclusion, visiting Danang Night Markets provides visitors with a unique opportunity to explore local culture through food, drinks, and entertainment experiences not available anywhere else. These night markets are truly special spots, perfect for anyone looking for an unforgettable experience while visiting this beautiful part of Vietnam!
Bar And Pubs In Danang
Are you searching for a fantastic night out in Danang? You're in luck! The city is home to some of the best bars and pubs that offer an amazing nightlife scene. From popular music venues to cozy lounges, there is something here for everyone. Whether you're seeking live music performances, karaoke nights, or just a place to grab a drink with friends, here's an overview of the top bars and pubs in Danang.
OQ Lounge Pub is one of the most popular places for nightlife in Da Nang. This venue offers everything from live music performances by local and international artists to DJ events and karaoke nights. It boasts a spacious dance floor, cozy seating area, and an extensive drinks menu with locally made cocktails, as well as snacks like pizza or nachos. Moreover, OQ Lounge Pub is open until late so you can stay up late and relish all that the venue has to offer!
No matter what type of entertainment you're looking for, there's something here for everyone! With its lively atmosphere brimming with excitement and fun, OQ Lounge Pub is simply one of the best places to experience Da Nang's nightlife scene. So, do not miss out on your chance to make unforgettable memories while visiting this beautiful city! And always prioritize safety while exploring Danang's nightlife scene by taking necessary precautions such as booking transportation through reputable companies or travelling with friends.
Where To Find Cultural Performances?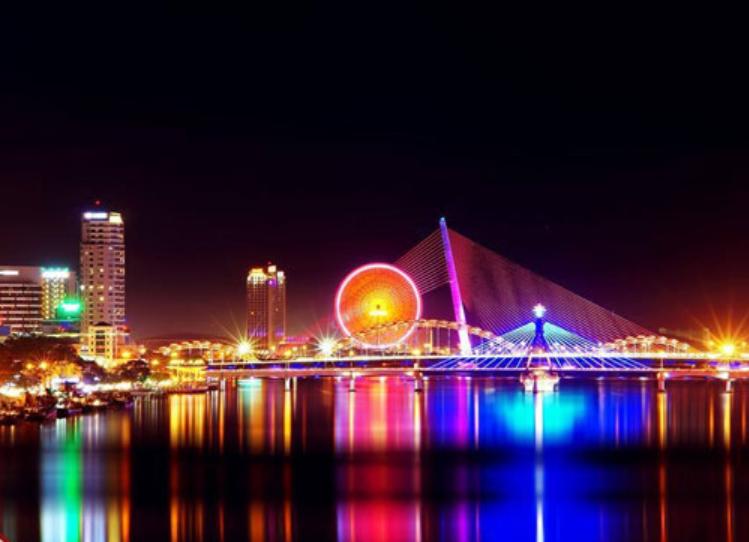 Are you looking to experience the vibrant culture of Danang? From tourist attractions to an exciting nightlife scene, Danang has a lot to offer. Here, we'll provide you with an overview of what the city has in store and details about popular cultural performance venues. We also have some tips on how to get affordable tickets and find out where the most recommended shows are located.
If you want to experience the culture of Danang, one great way is by attending its various cultural performances that are held throughout the city. Popular venues for these shows include Bach Dang Street, located in the heart of Da Nang, Han River Waterfront, and Da Nang Bridges at Night for stunning views of the city lit up at night, Da Nang Boat Trips Han River Cruise for relaxing sights on a night-time boat trip, Night Markets in Da Nang for shopping till you drop, Asia Park and Da Nang Ferris Wheel for amazing views as you ride on a Ferris wheel, Cultural Shows in Da Nang for traditional entertainment experiences, and Hoi An Old Town 30km South of Danang, which is known as a UNESCO World Heritage Site with traditional architecture and atmosphere.
To make your visit even more exciting, why not attend one or two of these events while enjoying some local restaurants or bars nearby? The best places to find them include Bach Dang Street, offering plenty of bars, clubs, and restaurants, Han River Waterfront featuring delicious eateries along its banks, DaNan Bridge at Night, where there's always something happening, DaNan Boat Trips Han River Cruise, where there are plenty of activities along its route, Nights Markets in Danan, which feature bustling stalls full of unique goods, Asia Park & Ferris Wheel, offering breathtaking views from above, or Hoi An Old Town, 30 km south with dozens off coffee shops, cafes, bars, etc. You can also enjoy some spectacular fireworks displays at the annual International Fireworks Festival held every year!
Finally, if that's not enough, don't forget about all the other activities like beach parties, music concerts, festivals, etc. You can always find something interesting going on around! So come over and explore amazing Danang's culture!
Late-Night Snacking Spots In Danang
When it comes to nightlife, Da Nang is a vibrant coastal city and a great destination for tourists looking to explore. From late-night snacking spots to exciting bars, lounges, and pubs, the city offers plenty of options for those looking to experience its unique atmosphere at night. Here's an overview of all the amazing late-night activities you can enjoy in Da Nang.
First off, let's talk about food! There are a variety of excellent late-night snacking spots in Da Nang, where you can find delicious authentic Vietnamese treats. Head down to Helio Night Market, Son Tra Night Market, Le Duan Night Market, Hoa Khanh Night Market, or Han River Night Market for some tasty snacks that will keep you going until the morning!
Apart from eating out during your nighttime adventures in Da Nang, there are also plenty of other activities on offer, such as karaoke bars and board game cafes, which provide an exciting way to spend your time with friends or family. If you're looking for something more relaxing, then take a boat tour on the Han River and marvel at the beauty of this coastal city at night. For thrill-seekers, there is Asia Park, which offers an array of thrilling rides after dark that will give you an adrenaline rush like no other!
And finally, don't forget about local customs and etiquette when exploring Da Nang's nightlife scene, as it varies from place to place – be sure to check opening hours before visiting any locations such as Helio Night Market, which is only open at weekends (Friday). Enjoy your stay in Da Nang – here's wishing you many wonderful nights filled with amazing experiences!