When traveling, staying safe and secure is crucial. Whether you're staying in a hotel or hostel, it's essential to consider the safety and security of your belongings. In this blog post, we'll provide you with the best hotel safety tips to ensure a worry-free and secure stay. We've got you covered, from researching the hotel and securing your room to being aware of activity in hallways and lobbies. Keep reading to learn more!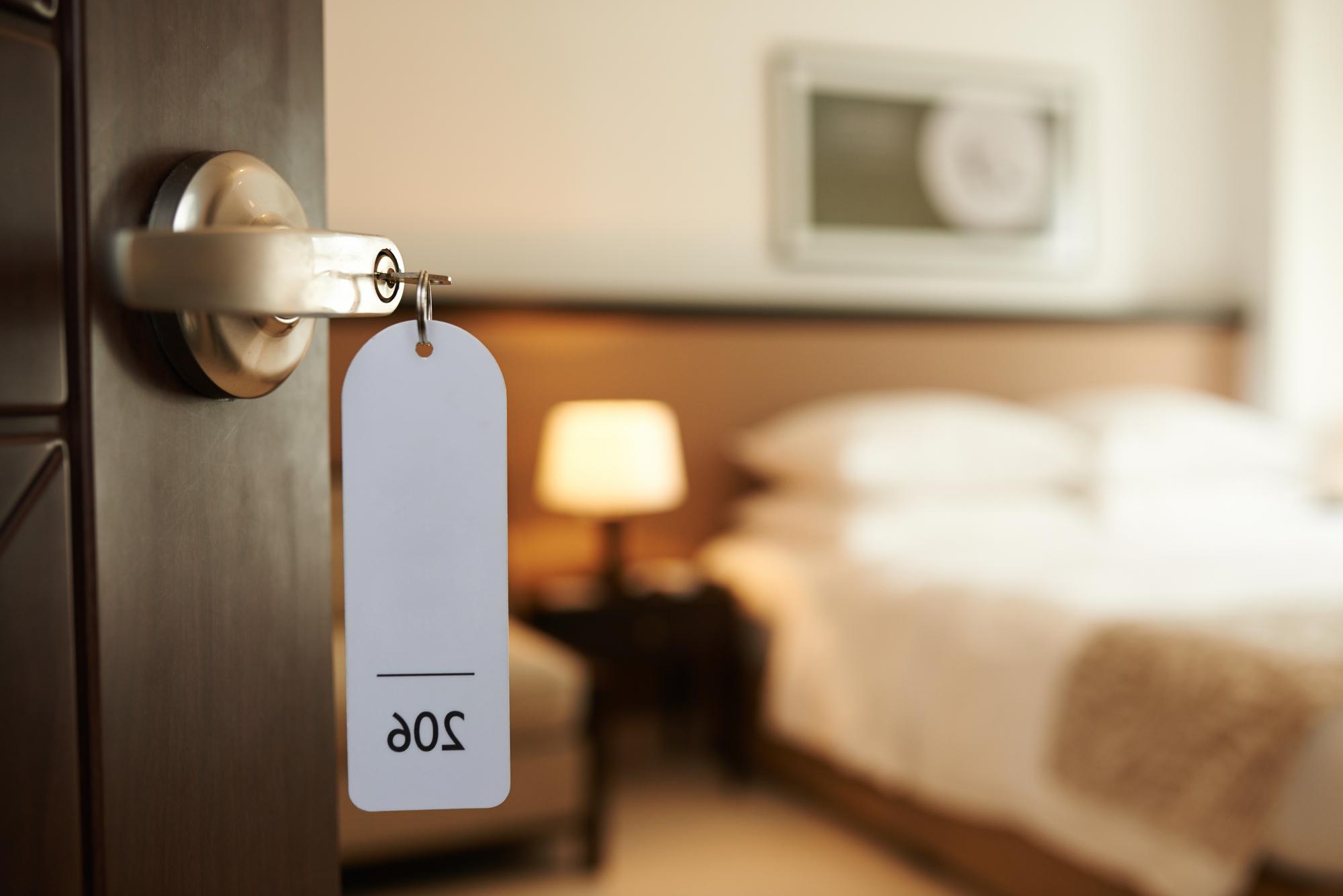 Research The Hotel
Staying safe while traveling is always a priority. However, it can be challenging to know what safety measures to take in an unfamiliar hotel. To ensure a secure and enjoyable stay, researching the hotel you plan to stay at and being aware of your surroundings are essential. Below are some helpful tips:
– Research the hotel you plan to stay at beforehand to be familiar with their security protocols. Read reviews to get an idea of how other guests felt about the safety measures taken by the establishment, and check out nearby neighborhoods. Pay attention to travel warnings for any country you plan on visiting before booking a room.
– Once you arrive at your destination, check in with questions about key card access, security staff presence on-site, and other safety protocols that may be in place. Review the fire escape plan located on the back of your door so that, if needed, you know how to quickly evacuate safely during an emergency situation.
– When selecting a room for your stay, choose one with easy access both coming in and leaving out. Avoid staying on either the ground or top floor if possible, as these can prove tricky when trying to exit quickly if needed. Ensure doors lock securely from both inside and outside. Additionally, opt for electronic key cards instead of metal keys, which may not provide sufficient protection against intruders or lost keys. Use peepholes when admitting unexpected visitors into your space, and never leave valuables unattended in plain sight. Keep all windows locked whenever leaving or entering.
– Ask for rooms away from street level if possible. Lastly, remember not to share personal details such as where you're staying with strangers who may approach unexpectedly during your travels. With these steps taken ahead of time, together with being mindful of potential suspicious activity around hotels wherever they may be located, rest assured that travelers will have an enjoyable experience, likely free from harm!
Secure The Room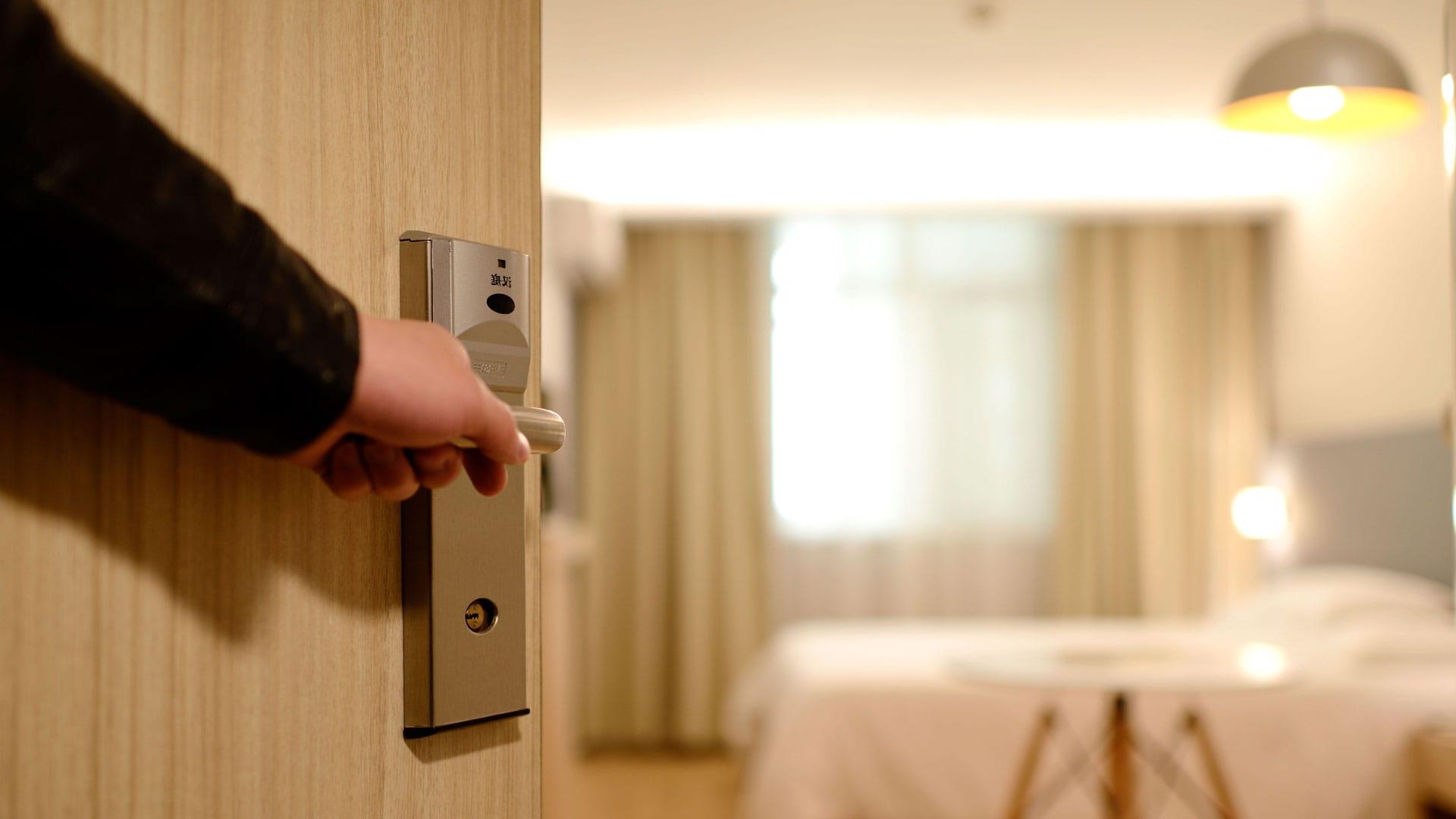 Staying safe in a hotel is crucial, particularly when travelling solo. To ensure your safety and the security of your belongings, it's essential to take necessary precautions. Here are some tips on how to stay safe during your hotel stay.
Always keep your door and windows locked, and never open the door to strangers. Verify a person's identity by calling reception before allowing them into your room. Purchase a personal alarm system, such as a panic button or an RFID-enabled digital lock, to enhance your security measures. If feasible, bring a portable doorstop for extra protection while sleeping.
When staying in a hotel room, securely lock away your valuables and documents using digital locks/safes or by carrying them with you when leaving the room. To ease your mind, research the hotel's safety measures and the services they offer their guests before your arrival.
Additionally, check out after checking, close curtains for privacy, and keep a low profile in public areas of the hotel. Be aware of your surroundings and trust your instincts concerning suspicious activity or individuals near or around your room- notify hotel staff immediately if anything unusual occurs.
Be Aware Of Activity In Hallways And Lobbies
Staying safe during a hotel stay is crucial and should be taken seriously. While hotels are generally secure, it is best to be aware of your surroundings and how to protect yourself when traveling. Before making a reservation, research the hotel safety ratings online, and ensure that locks on windows and doors are secure. Install security apps on your phone to add an additional layer of protection. Keep expensive items with you at all times and do not leave them unattended.
Be cautious and aware of activity in hallways and lobbies. Take the stairs when possible to familiarize yourself with exits in case of an emergency. Check for any potential hazards like exposed wires or broken furniture upon entering your hotel room. Notify hotel staff if you notice something is amiss.
Lock your hotel room door when entering and exiting, and use both locks if available. Place any additional valuables in the hotel safe provided. Do not answer the door if you do not recognize the person knocking, and investigate any suspicious activity or individuals reported by other guests. Lastly, it is essential to be discreet and avoid displaying valuable items in public areas.
Keep Valuables Safely Stored
When traveling, it is important to stay safe, especially while staying in a hotel. Although most hotels provide safety measures such as security cameras and staff members on duty, there are still steps you can take to ensure the safety of your valuables during your stay. Here are some hotel safety tips for keeping your valuable items secure:
Firstly, understand the safety regulations of the hotel and ask for a room that is near the lobby or close to staff member's quarters if available. Before leaving your room, make sure that all doors and windows are locked securely. Do not answer the door to strangers; instead, verify who is at the door before opening it.
It is also important to keep your valuables stored in the safe provided in your room or another secure place within it. This includes items such as jewelry and electronics. Familiarize yourself with the fire exits so you know how to quickly evacuate in case of an emergency. Additionally, always keep your luggage locked when not in use, even if you are just stepping out for a few minutes, so that no one can access its contents while you are away from it.
While out and about exploring or running errands around town, hide any valuable items on your person rather than carrying them around with you at all times. This includes any bags or suitcases too – never leave them unattended. Finally, check with the front desk if you have any questions regarding safety during your stay – they will be able to provide helpful advice!
Never Leave Vulnerable Locations Exposed To Guests
Staying safe during your hotel stay is crucial for a successful and pleasant vacation, whether traveling solo or with family. To ensure your safety, follow these Hotel Safety Tips:
Firstly, familiarize yourself with the hotel's safety protocols, and ensure they comply with industry standards. Enquire about their security measures and additional ways to guarantee your safety. Beware of potential scams and individuals soliciting money, services or personal information.
Secondly, keep your valuables out of sight and locked away. Avoid revealing any indication of valuable items in your room, even if locked away; they may still be vulnerable to theft. Also, avoid leaving valuables in your vehicle or unsecured in your room.
Thirdly, when booking a hotel stay, research the neighbourhood and property before making a reservation. Inquire if it is possible to view a room before checking in, and keep all doors locked and secured with a deadbolt once inside. Avoid displaying "Do Not Disturb" signs as they may indicate that no one is in the room.
Lastly, avoid revealing personal information to strangers, and identify nearby exits in case of an emergency. Utilize apps like Find My Friends to keep track of loved ones' whereabouts while on vacation.
By following these simple Hotel Safety Tips, you can ensure a safe and secure stay during your vacation.
Be Cautious & Precautionary In All Situations
When traveling, prioritize safety, even in hotels. Take precautions like researching security measures and keeping valuables secure. Choose hotels that have security cameras, locks on doors, smoke detectors, and interior room doors that can be securely shut.
Upon arrival, refrain from revealing personal information to strangers, research the area, and identify nearby exits for emergencies. When entering your room, lock all windows and doors, turn off electronics, and avoid opening the door to strangers. In case an emergency arises, notify staff members or use app alerts. Store valuable items in a hotel safe or bring a lock box and self-defense tools like pepper spray and a whistle. Lastly, trust your instincts and use caution in unfamiliar places.