Whether you're planning a weekend getaway or a longer staycation, a great hotel experience can make all the difference. To ensure that you have the best possible stay, here are six tips to make your next hotel experience the best it can be: plan ahead and book early, research hotel amenities, check reviews before you go, be nice to the staff, tip well. By following these tips, you're sure to have a better hotel experience.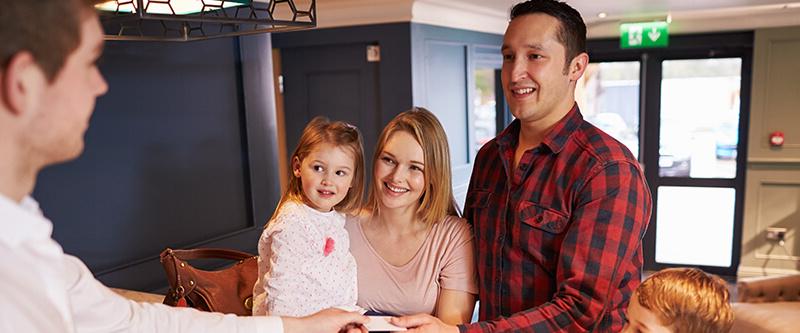 Plan Ahead And Book Early
"It's no secret that hotels can make or break a vacation. To ensure you have the best hotel experience, it is important to plan ahead and book early. Here are some tips to help you have a better hotel experience when traveling:
First, research the location ahead of time to find out what attractions and activities are available in the area. This will help you make an informed decision about which hotel is right for your needs. Additionally, select a hotel that provides amenities tailored to you, such as free Wi-Fi, complimentary breakfast, or parking fees. Consider alternatives such as Airbnb or local hostels if they offer better value than traditional hotels.
Once you have selected a few options for your stay, book in advance to avail discounts on rates and other benefits, like special perks and bonuses, when booking through a specialty travel portal or travel advisor. Additionally, check for reviews and ratings on travel sites like TripAdvisor to get an idea of how guests rate the property before making your final selection. Furthermore, look for any loyalty program associated with the property so you can avail attractive discounts while booking directly with them during future travels.
Finally, improve guests' hotel experience by making the booking process easy with discounts and enhancing pre-arrival communication by providing additional services such as early check-in, late check-out, or room upgrades. Utilize customer feedback to tailor experiences according to their needs and preferences, making them feel more at home during their stays at various properties across the globe!"
Location, Location, Location
Location is a crucial factor in choosing the perfect hotel for your stay. It not only impacts your overall experience but it can also make or break your travel plans. To ensure that you get the best experience possible, there are several things to consider when booking a hotel. Here are some tips to help you choose the right location for your next trip.
When selecting a hotel, one of the most important factors is its proximity to central locations and attractions. Staying in a central location offers many benefits, such as convenient transportation options and easy access to restaurants and cafes. Additionally, natural amenities such as parks or beaches can greatly enhance your stay if they're nearby.
The address of the hotel is another key factor that needs to be taken into consideration when booking a room for your stay. Knowing precisely where it's located will help you determine whether or not it's close enough to the desired activities and sightseeing plans that you have in mind for your trip. It's also essential to research safety and security measures of the area before committing, so that you feel safe during your stay at all times!
Finally, customer service is imperative when choosing a hotel. Reviews from other travelers will provide insight into the kind of hospitality they experienced during their stay there – this could make all the difference! To get the best rate possible, book well in advance or check online specials available at specific times throughout each season. Don't forget about amenities like Wi-Fi and parking, which may be important considerations depending on what type of traveler you are! With these tips in mind, finding an ideal location for an unforgettable hotel experience should be easier than ever before!
Customizable Room Types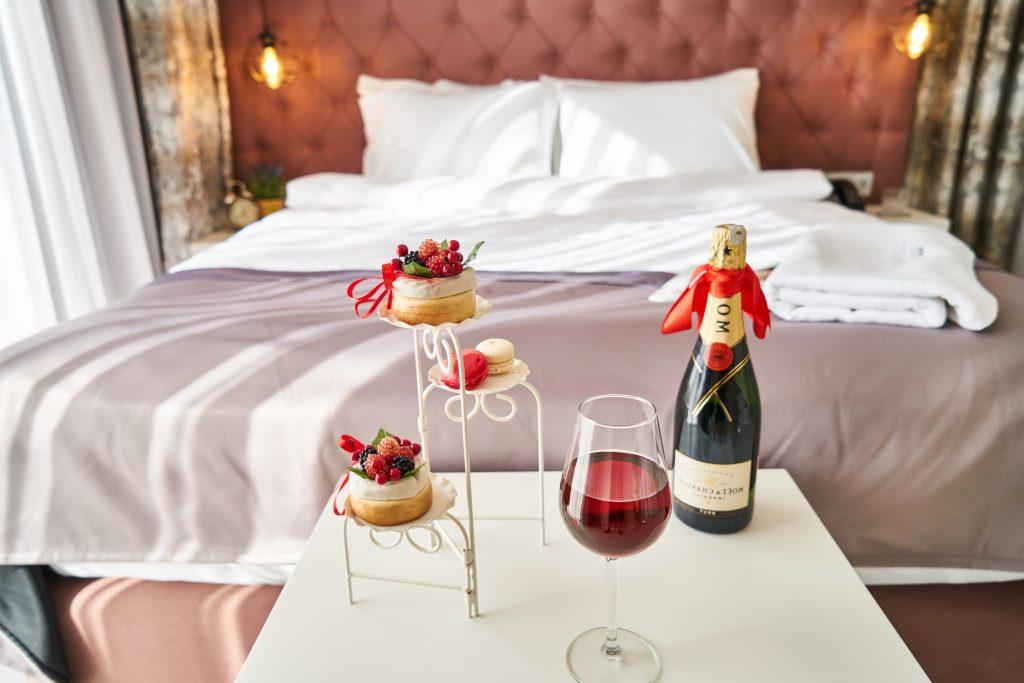 Travelling can be an incredibly rewarding experience, especially if you are staying in a comfortable and well-maintained hotel. Nowadays, hotels are offering more and more customizable room types to provide guests with the best possible experience. Here are some tips on how to make your stay at a hotel even better.
Customizable room types make it easier for guests to select the right type of accommodation for their needs. There are usually plenty of options available that cater to different budgets, such as standard rooms or luxury suites. Hotels offer tailor-made services that allow guests to customize the type and size of the room according to their needs. This helps maximize the usage and value of amenities offered by hotels. By providing these facilities along with quality customer service, hotels will have an edge over other competitors in the market.
Smart hotel rooms allow guests to have a more personalized stay experience. In fact, 81% of customers are willing to switch from conventional hotels if they offer a hyper-personalized experience through AI technology like voice recognition or automated services like digital keycards that make check-in easier for customers. Guests can customize their room features, such as controlling lighting and temperature according to preferences. This allows them to feel at home during their stay at a hotel, rather than being confined within four walls without any control over basic things like lights or air conditioners.
An array of different room types and suites are available at hotels today, catering to all kinds of group sizes and preferences. From solo travelers looking for budget-friendly single rooms to large families who want plenty of space under one roof – there is something suitable out there which suits everyone's needs! Moreover, hotel staff can help guests discern which room is best fitting by asking them more questions about their trip so they can match them accordingly with various rates depending on what type or size of accommodation was desired initially.
Ultimately, having customizable options provides guests with unprecedented convenience when booking accommodations, as everyone's needs differ from one another, so why shouldn't our accommodations!
Research Hotel Amenities Before Booking
Booking a hotel does not have to be a complicated task. Researching hotel amenities before making a booking is crucial to guaranteeing an enjoyable stay. For the best experience possible, consider the following tips and tricks to help you choose the perfect hotel for your needs.
To begin, compare in-room amenities across different hotels. Look for discounts and special deals to help you save money. Research local activities so that you have a good understanding of all the options available during your stay. Choose a hotel with multiple dining options and plan ahead for transportation needs to access attractions or activities outside of the hotel.
When researching hotels in the area, look for amenities such as a pool, spa, gym, free breakfast, or in-room dining. Read reviews from other travelers before making your booking. Consider the hotel's location and proximity to attractions, enquire about bathroom toiletries and shower essentials, and ask about pet-friendly policies. Compare prices, book early to get the best deals, and research cancellation policies and fees – these are all necessary factors to consider when searching for a place to stay.
By following these steps before making your booking, you can guarantee yourself an optimal travel experience at any destination!
Check Reviews Before You Go
When it comes to planning a vacation, one of the most significant decisions is where to stay. Take the time to research and review hotels before booking to ensure an enjoyable experience. From reading hotel reviews and comparing prices to understanding the fine print, here are tips for maximizing your stay.
The first step in finding an excellent hotel is researching and reading reviews. This will allow you to compare hotels and make an informed decision. Look up reviews on Google Business Profile, TripAdvisor, and other review sites, which provide detailed customer feedback. It's also essential to view photographs of rooms to avoid surprises upon arrival.
Selecting a hotel requires understanding all policies regarding check-in/check-out times and cancellation policies. Research the hotel's reputation and read all the fine print carefully; contact customer service representatives for clarification if necessary.
Finally, once everything is taken care of, there are still additional steps to take for an even better experience. Pack essential toiletries, check in early if possible, get acquainted with staff members, and make use of available amenities like free Wi-Fi and complimentary breakfast options. Keep a positive attitude throughout your stay, and remember that smiles go a long way! By following these simple tips, you can ensure an enjoyable and stress-free visit to any hotel.
Be Nice To The Staff And Tip Well!
Making the most of your hotel experience is key to a great vacation. From understanding what amenities your hotel provides, researching nearby attractions and activities, and maintaining a good relationship with the staff, there are many things you can do to ensure you have an amazing stay.
Here are some tips for having a better hotel experience that will help make your time at the hotel more enjoyable:
– Arrive before check-in time for better room choices
– Take note of check-out time to plan accordingly
– Do your research ahead of time on nearby attractions and activities
– Remember to tip housekeeping, bellhops or restaurant servers as a show of appreciation
– Call hotel staff by name and ask for local insights
– Choose central locations to make travelling easier
– Avoid displaying 'do not disturb' signs when away from home
– Carry clips to hang up clothes easily
– Communicate specific requests in advance
– Plan takeout orders well in advance
– Keep instant snacks on hand
– Inform management of special occasions for potential upgrades
– Express gratitude with a tip after an amazing experience