"Planning a trip to Danang can be overwhelming, especially if you're not sure where to start. With so many things to see and do, it's hard to know which activities and attractions to prioritize. In this blog post, we'll share our top tips for planning the perfect Danang vacation. From the best time of year to visit, finding the perfect place to stay, transportation options around Danang, booking tours and experiences early, and checking out traditional cuisine, we'll cover everything you need to know for the best Danang vacation ever!"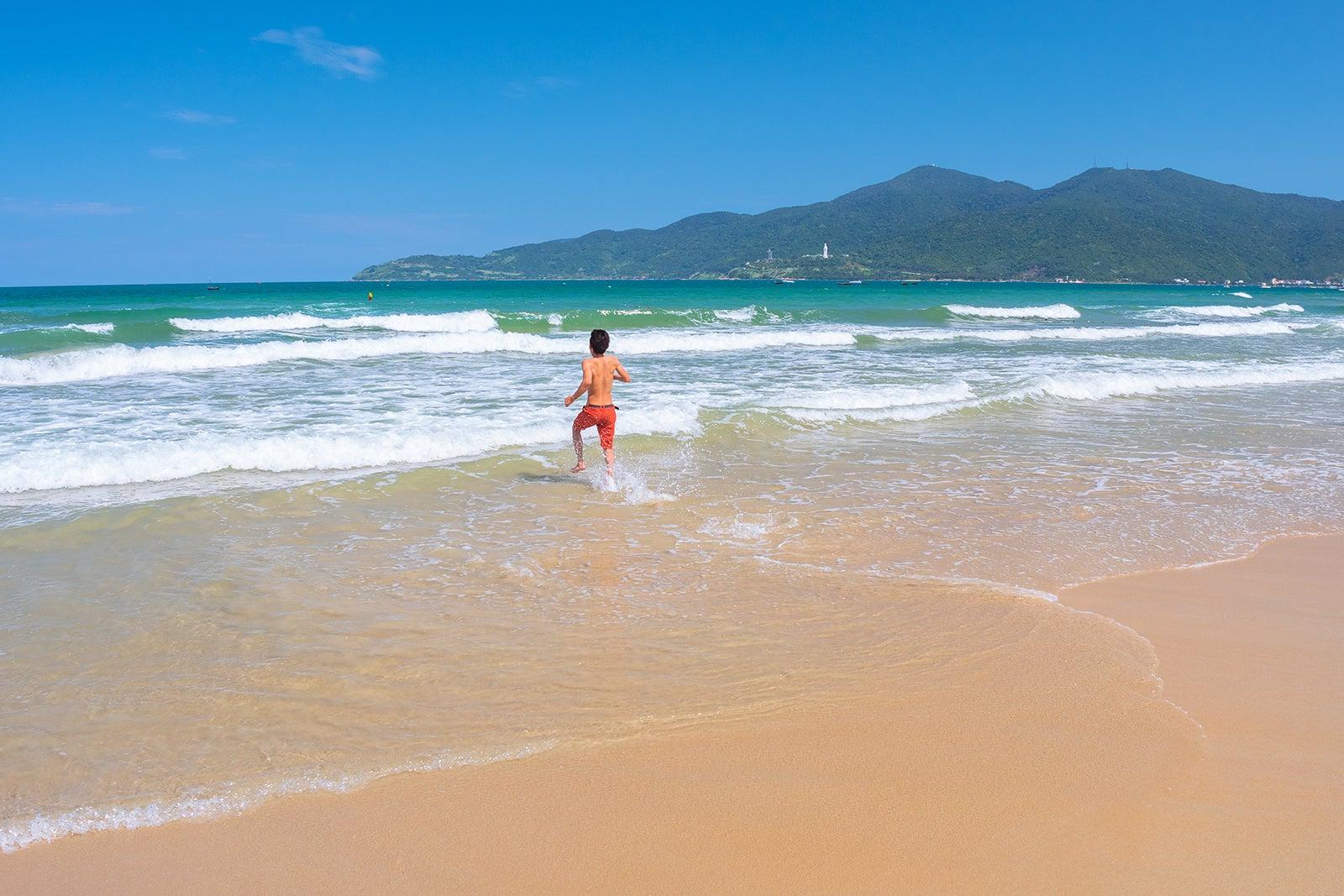 Choose The Right Time Of Year To Visit
Are you planning a vacation to Danang, Vietnam? Choosing the right time of year is one of the most important aspects of planning your trip. There are many factors to consider when selecting a time for your visit, including understanding the high and low seasons in terms of weather and prices, and exploring all your options for getting around the city.
To start, it's important to understand that April to August is generally considered the most beautiful period in Danang due to less rain and more sunshine, making it an ideal time for sightseeing and outdoor activities. However, if you're traveling on a budget, then September through March may be better suited for you as hotel in danang and restaurant services often offer many fascinating offers during this wet season. You can always get more out of your visit if you come during non-peak season when fewer tourists are present, and prices tend to be lower than usual.
When visiting Danang, there are several other things that should be taken into account when planning. These include accommodation options like hotels, guesthouses, or hostels; attractions, activities, or must-see spots; taking some time to plan a budget that works best for your needs, familiarizing yourself with local customs & etiquette, and looking into necessary immunizations & vaccinations for travel in Vietnam. All these points should also be considered while booking flights or researching about places so that nothing would dampen your spirits while traveling.
By doing thorough research before arriving at Danang and considering all these points beforehand, you can help ensure that you have an amazing experience filled with wonderful memories!
Find The Best Place To Stay
Are you looking for the perfect Danang vacation? Whether you're a budget traveler or planning a luxurious getaway, it's important to find the right accommodations. To make your trip as enjoyable and stress-free as possible, here are some tips for planning your Danang vacation.
First, understand the different areas of Danang and determine which one is most suitable for your trip. Danang is one of the top tourist destinations in Vietnam with many attractions and activities to enjoy. Stay by the beach or in the heart of the city – whichever fits your needs best! Then, research reputable hotels and guesthouses in Danang that offer quality services at an affordable price point. Take into account amenities like air conditioning, Wi-Fi access, pool access, and more that will make your stay more comfortable.
Next, assess the cost of your stay, including transportation, food, and activities like sightseeing tours. Consider budget destinations to find great value for your money, such as Hanami Hotel Danang or Minh Boutique Hotel & Spa for budget travelers, Salmalia Boutique Hotel & Spa or Haka Boutique Hotel if you're looking for mid-range hotels, or Aria Grand Hotel & Spa if luxury is what you desire!
Finally, check out our guide to Da Nang Best Areas before booking a room so that you can decide which area suits best based on what type of experience you want out of this getaway! Plan ahead so that when it comes time to book accommodations during peak season, prices won't be too high! With these tips in mind, have fun exploring all that Danang has to offer on this perfect vacation!
Transportation Options Around Danang
Planning the perfect Danang vacation requires careful consideration of all the transportation options available in the area. From buses to taxis, motorbike taxis to shuttle buses, tourists can choose from a range of methods to get around this beautiful city. In this section, we'll provide you with tips and information on how best to make use of Danang's transportation options.
When it comes to transportation in Danang, several options are available, including buses, taxis, motorbike taxis, shuttle buses, and tourist buses. Each has its own advantages and disadvantages when it comes to cost comparison and safety considerations. Therefore, it's essential for visitors to do their research before deciding on a mode of transport for their trip.
When looking at each individual option for travel around Danang, it's crucial to consider both their pros and cons before making a decision. Renting a car allows you more freedom but can be more expensive than taking public transport. Taking local public transport may be cheaper but requires more planning ahead so that you don't miss your stop. Additionally, check which popular tourist attractions are accessible by each mode. Bike paths or lanes may make cycling an attractive option if there is an attraction nearby that's easily reachable by bike.
Finally, once you've decided on your preferred method of transport, here are some tips for how to best make use of it. Understand all the different types available, research bus routes in advance, use online timetables, take advantage of sustainable public transport systems, check out bike paths and lanes, and look out for shuttle buses that go between regions close by or even further away. These can be convenient ways to travel without having to rent a car. With these tips at your disposal, you should have no trouble finding the perfect way around Danang during your next vacation. Have fun exploring!
Book Tours And Experiences Early
Planning the perfect Danang vacation can be daunting, but with the right preparation, it can be easier than you think. Research and familiarize yourself with the sights and attractions in the city before your trip to book budget-friendly accommodation and transportation options. Pre-booking tours and experiences can help you avoid missing out on popular attractions and save time and money when purchasing tour packages.
When planning your Danang vacation, consider the type of food you'd like to try and prepare for the weather with warm clothing to enjoy all that Da Nang has to offer year-round. Booking travel tickets in advance can get you the best deals, so plan ahead.
Explore the surrounding area of Danang to discover traditional Vietnamese culture and cuisine at local markets and restaurants. Visit historical sites such as Marble Mountain or Lady Buddha for an unforgettable experience, or take part in water sports such as snorkeling, scuba diving, or fishing along Da Nang's stunning coastlines. Don't forget to take time to relax with a spa day or visit one of the luxury resorts in town.
When choosing accommodation options, consider budget hotels up through upscale resorts, as there's something for every taste. Outdoor activities such as cycling or hiking can be found throughout Da Nang's city center, where beautiful views from the Golden Bridge await. Invest the planning time for this wonderful trip!
Check Out Traditional Cuisine In Danang
If you're planning to visit Danang, make sure to check out the local cuisine as it's one of the best parts of visiting this beautiful city! Traditional Vietnamese food is one of the key reasons why people choose to live and work in Danang for over four months. There's something for everyone, from regional dishes to country-wide Vietnamese favorites. Here are some tips on how to plan the perfect Danang vacation and enjoy all that traditional Vietnamese cuisine has to offer.
First, do your research and find out what traditional food is like in Danang. Learn which restaurants offer the best local dishes, sample street food, look for specialties such as millet wine and pig trotters, discover famous local dishes such as Huế noodle soup or Nem chua, and research cooking classes that teach you how to make traditional Vietnamese cuisine.
Next, explore all of the delicious options available in Da Nang's restaurants – there are plenty of them! Popular dishes include Banh Xeo, Bun Bo Hue, My Quang, Cao Lau, among many more. If you prefer vegetarian food, don't worry, there are several vegetarian restaurants in Danang too – Madame Lan and Nen being some of the most popular ones. Moreover, if you want an authentic experience, we suggest going straight to where locals dine. Lam Vien Restaurant or Madame Hanh Restaurant are just two examples among many other small hidden gems throughout Danang, where locals eat every day!
Finally, don't forget about street food – it's widely available in Danang with Com Tam (Broken Rice), Banh Trang Nuong (Grilled Rice Paper), or Nem Lui (Lemongrass Skewers) being popular among tourists alike! The cuisine here offers a mix of flavors from throughout Vietnam combined with unique tastes from Central Vietnam only found here! Certain dishes can be found seasonally, so make sure not to miss out on any opportunity while visiting this beautiful city! Eating at traditional outdoor markets is also another great way to experience both culture and food in Danang – so don't forget about them either. With these tips on planning your perfect Danang vacation, knowing what spices and herbs are used locally will give your taste buds an unforgettable experience during your visit here. Enjoy your tasty journey through Central Vietnam!