When booking a hotel for your next trip, it is important to take the time to read reviews. These reviews can offer valuable insight into the hotel and help you make the best decision for your stay. In this blog post, we will discuss the various reasons why reading reviews is paramount. We will delve into the importance of accurate descriptions, the ability to spot hidden fees, weighing the pros and cons of location, the trustworthiness of real customer reviews, the subjectivity of determining what is "best," and how researching reviews can lead to securing the best hotel deals. By the end of this post, you should understand why reading reviews is a crucial step when booking a hotel.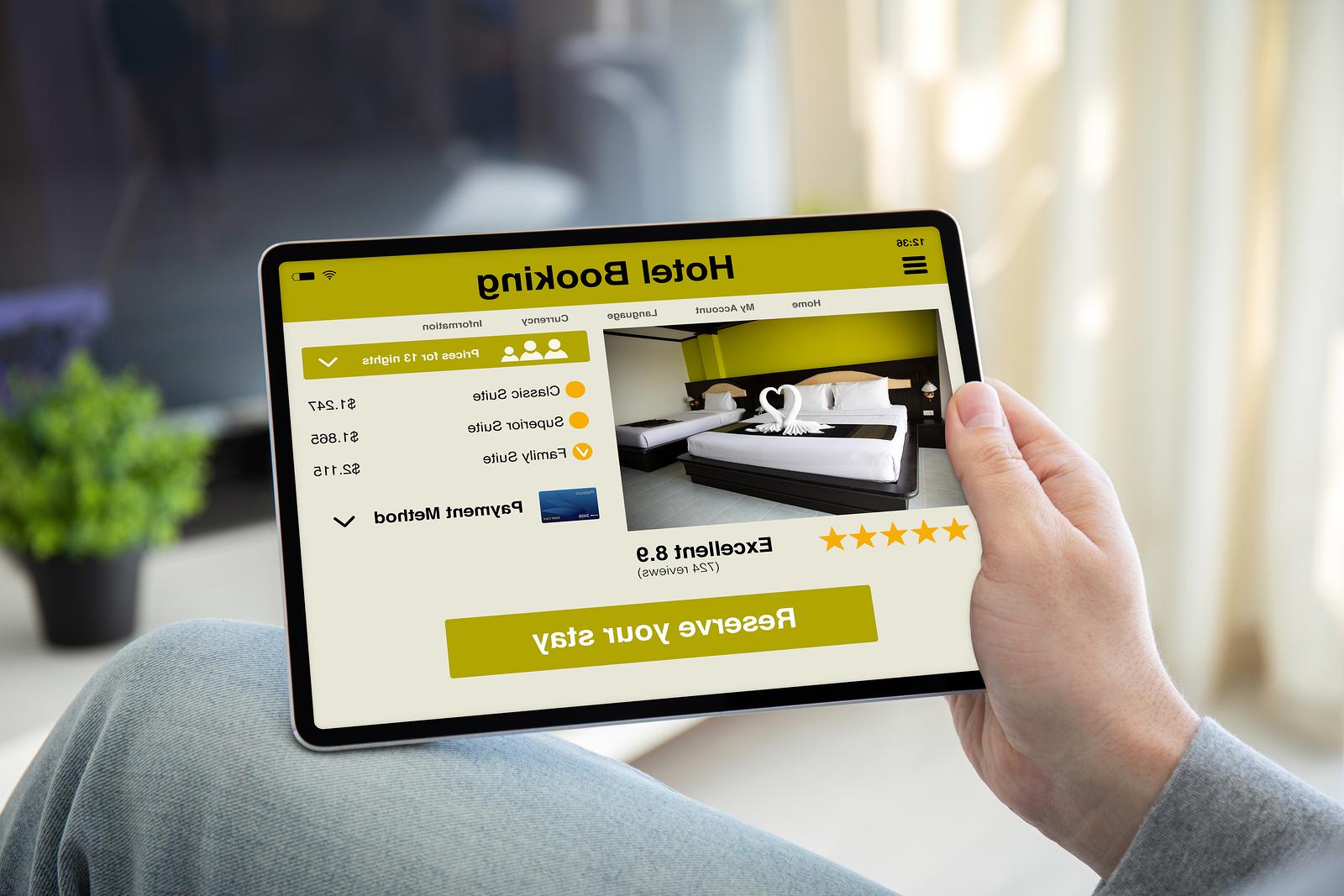 Accurate Descriptions
Accurately describing your hotel is essential in today's market, where 81% of travelers read online reviews before booking. Providing potential customers with detailed descriptions of rooms and amenities, customer service experiences, and any red flags is crucial. Reviews help readers assess whether the value is worth it for their desired stay and show what others have experienced, from the comfort level of beds to the cleanliness of the room.
In addition, 79% of TripAdvisor users are more likely to book a hotel with higher ratings when choosing between two identical properties. Reviews serve as reliable sources of information and demonstrate customer satisfaction, which can lead to more bookings. Real-time images of previous customers' stays and Google Hotel Descriptions with up to 750 characters can further draw potential customers in and prove your hotel is trustworthy.
Ultimately, reading customer reviews before booking is important for ensuring an enjoyable experience at your hotel.
Spotting Hidden Fees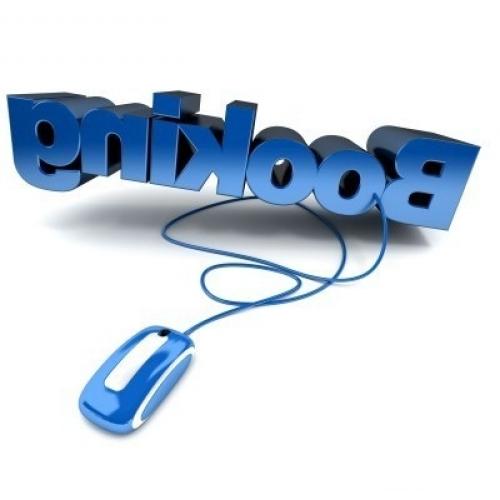 When booking a hotel, you don't want to be surprised with hidden fees. Unfortunately, hotels often charge extra fees not included in the booking cost. Reading customer reviews and researching the hotel are essential in avoiding these hidden costs. Real customer reviews can indicate service quality and hidden fees that may not have been mentioned on the website or during the reservation process. Analyze details on extra costs, such as parking and pet fees. Join loyalty programs for discounts and waived resort fees. Compare prices between hotels to get the best value for your money. Book directly through the hotel's website to avoid third-party booking fees. Researching a hotel thoroughly before confirming a booking is key to avoiding surprises and saving time and money.
The Pros And Cons Of Location
Staying in a hotel is a great way to enjoy the comforts of home while traveling. Whether you're looking for a place to stay for just one night or an extended stay, it's important to research hotel reviews before booking. Doing so will help you understand the quality of service and amenities provided by hotels, as well as analyze their location and distance from attractions, transport hubs, and restaurants. In this section, we'll talk about some of the pros and cons of reading hotel reviews before booking.
The first advantage is being able to evaluate customer feedback before booking a hotel. Reading through ratings and comments from other travelers can give you valuable insight into what kind of experience they had at the hotel – both good and bad! Additionally, you'll be able to take note of unique features, such as availability of non-smoking rooms or Wi-Fi access, so that your stay is pleasant. You'll also want to check out return policies in case there are any sudden cancellations or changes in plans that need to be made during your trip.
On top of all these advantages, staying at a hotel also has some distinct advantages over renting an apartment or house while traveling. For instance, they are generally cheaper for short stays (1-3 nights), have convenient locations close to attractions and activities, don't require extra chores like cleaning up after yourself when leaving (which can save time), offer more amenities such as room service if desired, provide more luxurious hotels if budget allows it, are generally cleaner than rental units with regular maid service included, offer better hospitality from staff members who are used to dealing with travelers on a daily basis, have more consistent standards when it comes to providing services, provide a safer environment since security staff is always present at entrances, offer better location amenities such as proximity to other locations like grocery stores, and allow for an extremely easy check-in/checkout process due to beautiful design. They also provide comfortable rooms where guests can relax after a long day of sightseeing and respect your budget by offering various packages depending on your needs/budget requirements. Finally, hotels tend to be cleaner than average rental units since they must follow certain hygiene regulations.
So overall, reading reviews beforehand ensures that all expectations will be met when arriving at your destination. It's also very easy nowadays with desktop versions or app versions available online, making things even easier!
Trustworthy Reviews From Real Customers
Are you planning a vacation and searching for the perfect hotel? Reading reviews is a great way to gain an unbiased opinion before booking. Reviews from verified guests who have stayed at the hotel can give you valuable insight into what to expect. They can help identify any significant drawbacks not noticed in pictures, discover properties with excellent customer service, and highlight amenities that can make your stay more comfortable. Additionally, reviews allow you to compare different hotel options for better value for your money.
Research shows that 81% of people read reviews before booking a hotel; this data indicates that customer reviews are an essential source of information for the hospitality sector. Reviews and testimonials can help you evaluate how well a hotel staff takes care of its customers, as excellent customer service and amenities are equally important factors. Positive reviews are particularly impactful, as 92% of potential visitors are more likely to book a hotel with excellent ratings.
By reading trustworthy feedback from real customers about the accommodation you're considering, you can make an informed decision during the booking process. Take some time to go through online ratings and feedback to ensure you choose the right place to stay for your needs.
Best Is Subjective—Read Reviews To Know What's Best For You
When booking a hotel, the best option is subjective and dependent on individual needs. Reviews are a crucial factor in making an informed decision. Hotel reviews provide insights on location, quality of service, amenities, and more, giving you a clear idea of what to expect.
By reading reviews, you can avoid potential drawbacks before booking. Unbiased perspectives from previous guests cover customer service, cleanliness, and other crucial factors. Review sites with rating scales help compare comfort and value for money too.
Research is necessary before booking your stay. Look at different hotels, compare prices and services, read reviews from various platforms, and search for important factors like cleanliness, customer service, and amenities. Pay attention to comments about complaints that have been addressed, hidden drawbacks, and customer ratings. Taking this approach will ensure the hotel selected fulfills all your requirements, leading to a comfortable and enjoyable stay.
Review sites also benefit businesses as they can assess and improve upon areas in need. Ultimately leading to better services in the future.
The Best Hotel Deals Come From Researching Reviews
Planning a vacation can be overwhelming, with so many different hotels and destinations to choose from, it can be difficult to decide which one is the best option. Fortunately, reading reviews can provide important information about a hotel and the surrounding area. Reviews offer an unfiltered review of guests' experiences at the hotel and allow travelers to make informed decisions based on real customer feedback.
When researching hotels online, it is important to compare different options to find the best deal. Reading reviews can provide insight into the amenities available at each hotel and what activities or services you may enjoy during your stay. They also offer helpful advice from other travelers who have been in similar situations looking for their perfect location. Reviews can help a traveler save money by finding those deals that are most affordable for them.
According to TripAdvisor, 81% of people frequently or always read reviews before booking a hotel, suggesting that customer reviews play an important role in the Hospitality sector, serving as a reliable source of information about the hotel experience for potential customers. In fact, 31% of travelers use online reviews as a resource for researching their destinations when planning trips. Customers will value guest ratings over a hotel's brand 72% of the time (Expedia). Furthermore, 93% of people check hotel reviews before booking a room, while 33% do not prefer to book if there are no available reviews on websites like Yelp or TripAdvisor due to distrust towards unknown locations or services provided by them (TrustYou).
A TrustYou study also shows that more than 9 out of 10 people read travel reviews prior to booking accommodations, making it clear that this statistic holds true across all age groups and geographies. Additionally, 69% of leisure travelers base their decision on whether they should book a certain accommodation solely on overall feedback from user-generated content found through these review platforms. With this data in mind, reading customer-generated feedback becomes increasingly crucial when selecting where you will stay during your next vacation!