Are you considering taking a vacation but are unsure where to begin? Have you contemplated staying at an all-inclusive resort? This blog post will analyze the benefits and drawbacks of all-inclusive resorts so that you can determine whether this type of vacation is suitable for you. We'll cover all you need to know, from defining what an all-inclusive resort entails to outlining the contrast between all-inclusive vacations and à la carte holidays. By the conclusion of this post, you will have a comprehensive understanding of all-inclusive resorts and will be able to determine whether they are the best option for you.
What Is An All-Inclusive Resort?
Are you seeking a stress-free and affordable way to enjoy your next vacation? Perhaps an all-inclusive resort is the answer! All-inclusive resorts offer accommodations, meals, beverages, and entertainment for a single upfront cost, making vacation planning a breeze.
However, it's important to consider both the advantages and disadvantages of booking an all-inclusive resort. On the positive side, all-inclusive resorts offer convenient vacation planning with everything taken care of, including unlimited entertainment options and culinary delights. There are no hidden fees, and all-inclusive packages are perfect for families with kid-friendly activities and amenities.
On the other hand, drawbacks of all-inclusive resorts include limited flexibility, extra fees and charges not included in the package, restricted food options, and a lack of local culture exploration. During peak season, overcrowding may also affect quality service levels throughout the stay.
Overall, if you're seeking a hassle-free, all-encompassing vacation experience, an all-inclusive resort may be right up your alley. Just be sure to do your research beforehand to avoid any unpleasant surprises during your stay.
Pros Of All-Inclusive Vacations
Are you considering an all-inclusive resort for your next vacation? All-inclusive resorts offer a variety of benefits that make them attractive to travelers. These benefits include affordable access to multiple amenities in one location and discounted day trips and resort activities. However, it is important to consider the pros and cons of all-inclusive resorts before booking.
One major pro of all-inclusive vacations is their affordability. With one purchase price, you have access to everything the resort has to offer, including food and drinks, activities, and more. This makes budgeting for your entire trip much easier and provides ultimate convenience for travelers.
Another pro is the variety available at most resorts. With numerous on-property restaurants, private beaches, discounts on spa treatments, excursions, and even entertainment options like live music or shows, there's something available for everyone.
The biggest con of all-inclusive resorts is that there may not be as much flexibility when it comes to exploring off property. However, many people prefer this option since they don't have to worry about carrying cash or credit cards while away from home.
Cons Of All-Inclusive Vacations
When planning a vacation, an all-inclusive resort can be a great option. Everything is paid for upfront, meaning no need to worry about budgeting and can just enjoy the holiday! However, there are cons associated with all-inclusive vacations that should be considered before booking.
One of the main cons of all-inclusive resorts is limited food options. Buffets or pre-selected menus can offer fewer choices than a regular restaurant or cafe. The quality of food may not always meet expectations as they are mass-produced items.
Another downside to an all-inclusive resort is the lack of flexibility for activities and meals. Depending on the resort, guests may have to stick to specific times and places for meals and activities, and transportation to attractions may not be included in all packages.
Since everything is already paid for at an All-Inclusive Resort, there is limited room for bargain hunting and it can make it difficult to access local culture. Moreover, not all packages are created equal – it is important to research amenities to ensure getting one's money's worth. Finally, guests may feel limited in options as everything is paid upfront.
Overall, all-inclusive vacations have both pros and cons depending on individual needs and expectations. Understanding them before booking could help travelers get value out of their trip and enjoy themselves fully!
Finding The Right Resort For You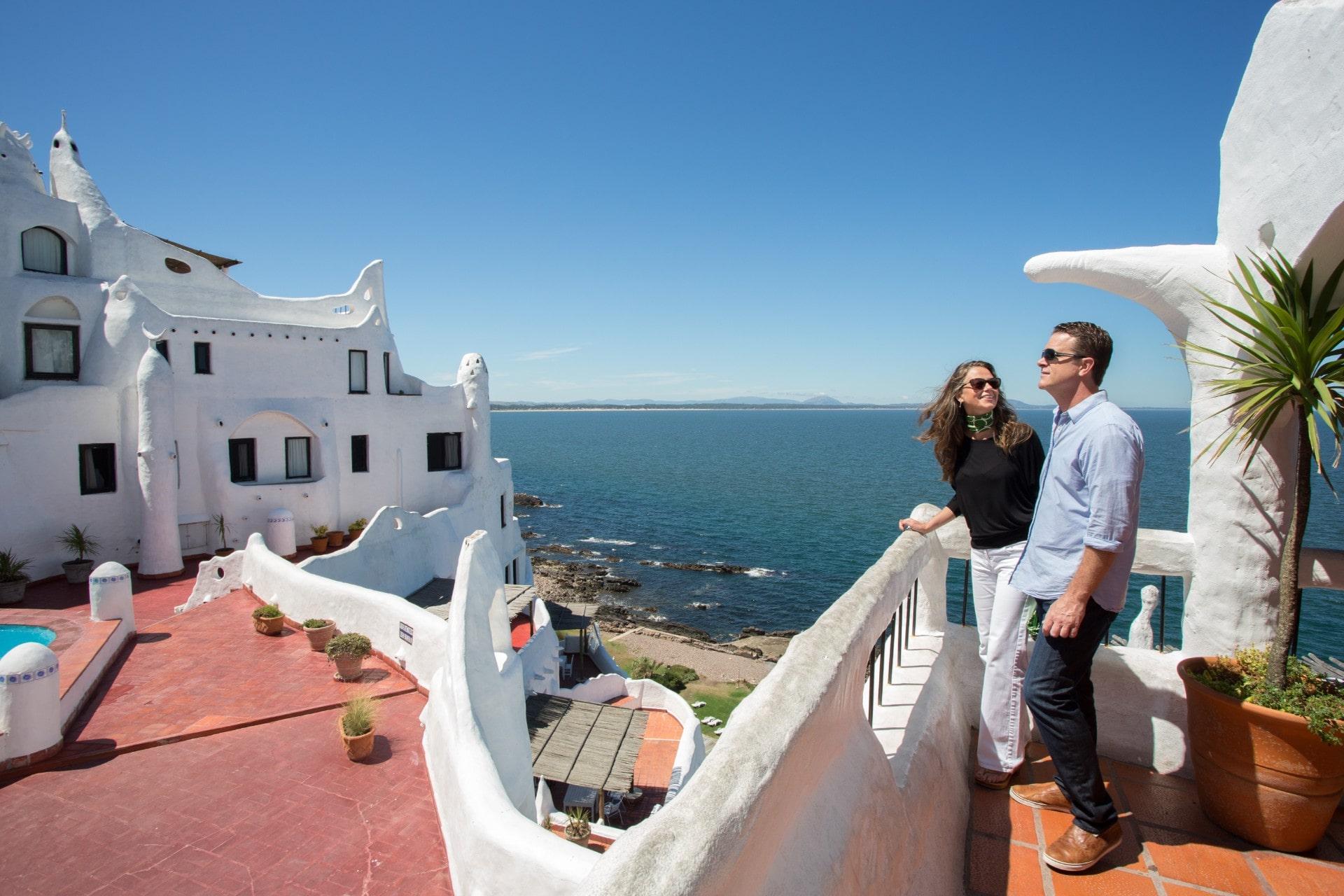 Are you looking for the perfect resort for your next vacation but don't know where to start? Consider an all-inclusive resort! All-inclusive resorts offer a wide range of activities, lodging, amenities, meals, and drinks in one convenient location, making it a great way to plan a family or group gathering. It can also be cost-effective. However, there are some pros and cons to consider when booking an all-inclusive resort.
One of the main advantages of staying at an all-inclusive resort is having access to a broad variety of activities without having to worry about making any decisions or budgeting for meals – it's all included! Many resorts also offer discounts on spa treatments, excursions, and other services, which can make the experience even more enjoyable. With everything taken care of in one location and often at lower rates than traditional lodging options, it is often a great value for money. Additionally, choosing an all-inclusive option takes away stress from planning as everything is provided conveniently in one place.
The downside is that there may be limited food options available, with fewer opportunities for experiencing local culture. Depending on the type of resort you choose, there may also be limitations on activities such as no swimming pools or other recreational facilities available beyond what the hotel provides. Finally, any additional services such as spa treatments or excursions will come at an extra cost, so make sure you factor this into your budget when considering booking your stay at an all-inclusive resort.
In conclusion, while there are pros and cons associated with choosing an all-inclusive resort, it may still be worth considering if you're looking for convenience and value on your next vacation!