Are you planning a vacation and dreading the packing process? Packing for a vacation can be daunting, especially if you're trying to pack lightly and smartly. In this blog post, we'll give you a step-by-step guide to packing lightly and smartly for your upcoming vacation. We'll cover everything from planning ahead to prioritizing clothes and shoes, choosing the right accessories, packing the right necessities, as well as tips on packing electronics effectively and making the most of your suitcase space. By the end of this post, you'll be ready to go on your trip with ease, knowing that you have everything you need and nothing you don't.
Plan Ahead To Pack Lightly
Planning ahead is key to packing lightly and smartly for your vacation, whether it's a weekend getaway or a long-term adventure. Prioritize essential items by researching the destination's weather to pack accordingly, and ensure your suitcase complies with airline regulations. Bring multi-purpose items that can do double duty, like day shoes that are stylish enough for evening events. Opt for versatile clothing pieces like dark jeans or a black dress, which can easily go from day to night. Roll clothes instead of folding them to maximize space. Use bags or containers designed for travel for toiletries and other fragile items. Leave extra space for souvenirs, and create a detailed packing list to ensure nothing is forgotten. Choose luggage bags based on size and weight capacity, and use little tricks like stuffing socks inside shoes or using compression cubes to fit more into less space. Remember to prioritize necessities over extras, but leave enough room for spontaneous finds while exploring new places during your vacation travels.
Prioritize Clothes And Shoes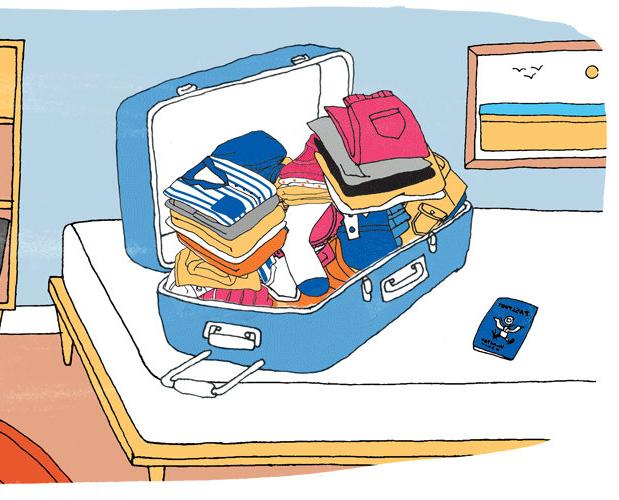 Vacationing is an ideal opportunity to unwind and explore, yet packing can be a stressful experience. Whether it's for a short getaway or an extended trip, packing light and intelligently is crucial. Here are a few strategies for packing intelligently and efficiently for your vacation.
First, determine the sorts of activities you'll be involved in during your vacation so you can pack accordingly. If you're planning to go hiking or sightseeing, for example, ensure that you bring clothes that are both comfortable and photogenic. Also, consider which garments are ideal for your itinerary, such as lightweight fabrics for hot days and heavier fabrics for colder weather.
Next, consider investing in clothing pieces that can be re-styled throughout your vacation, such as cardigans and dress pants that can easily transition from day to night with the addition of a few accessories like jewelry or scarves. When packing, prioritize items that can be used to make multiple outfits during your trip, including staple items like t-shirts and tank tops in neutral colors that go with everything.
When it comes to shoes, only pack comfortable ones that can be worn for multiple days and are stylish enough for any occasion. When packing, use space-saving techniques like rolling up clothes rather than folding them to minimize the amount of space your clothes take up in your luggage. Lastly, consider using space-saving tools like vacuum storage bags or packing cubes to maximize your luggage space without adding extra weight.
When deciding which items to bring in your luggage, consider multi-purpose items like large scarves, which can double as shawls during cold nights and beach cover-ups on sunny afternoons. If possible, try to pack only carry-on luggage, which will save time at airport check-in queues, and many hotels provide free shampoo and conditioner, so leaving your own at home will save valuable luggage space. By following these tips, you should be able to travel light and remain organized throughout your vacation, ensuring that you have all of the necessary items.
Choose The Right Accessories
Are you planning a vacation and want to pack lightly and smartly? We've got you covered. Packing for a trip can be overwhelming, but if done right, it can save time and energy while leaving room for more fun activities! To ensure a perfect vacation without being weighed down by your luggage, here are tips on how to choose the right accessories and pack lightly for your trip.
First, when packing, categorize items into essentials such as clothing or basic toiletries, luxury items like extra shoes or jewelry, and unnecessary items like books or souvenirs. This will help you narrow down your bag's contents so you don't overpack.
Maximize space in your bag by rolling clothes instead of folding them when possible. Packing cubes or compression bags can also help separate outfits and provide more space in case of any last-minute purchases. Invest in a durable backpack with multiple pockets to organize small items like chargers, keys, and cosmetics.
Include a go-bag with essential items like snacks, medicines, and passports. Keep everything together in case of emergencies. Lastly, bring multi-purpose items, like wearing layers of clothing instead of multiple pairs of shoes.
Limit toiletries to what's necessary and avoid bulky products. Wear layers during flights to save space inside the cabin baggage compartment. Opt for a slightly smaller bag than necessary to limit space inside airports and waiting areas.
Take these simple steps for easier packing each time, ensuring no item gets left behind on future trips.
How To Pack The Right Necessities
Packing for a vacation can be challenging, but packing lightly and strategically can help you avoid excess baggage and unused items. To pack right, start by making a list of necessary items and packing versatile clothing pieces. Remember to pack your essentials first and invest in durable luggage that meets your needs and budget.
When selecting clothing, consider the climate and your planned activities, choose multi-purpose items, pack only what's needed, and roll clothing to optimize space. Utilize compression bags and free hotel amenities to save even more space. Don't forget important documents and a small first aid kit if you plan on adventure activities. Lastly, invest in lightweight and wrinkle-resistant luggage for a stress-free journey. Being realistic about your needs and keeping everything clean before packing will help ensure a smooth vacation.
Tips For Packing Electronics Effectively
Are you planning a stress-free vacation but worried about packing your electronics? Here are some tips to help you pack lightly and smartly. Start by deciding which essential electronics to bring, such as laptops, phones, chargers, and cables. Don't overpack – bring only what you need. When packing, use a separate bag for accessories, invest in cases for laptops and tablets, and use vacuum bags to compress clothing. Don't forget to backup data from devices and utilize hidden pockets in luggage. With these tips, you can easily pack your electronics and enjoy a hassle-free vacation!
Making The Most Of Your Suitcase Space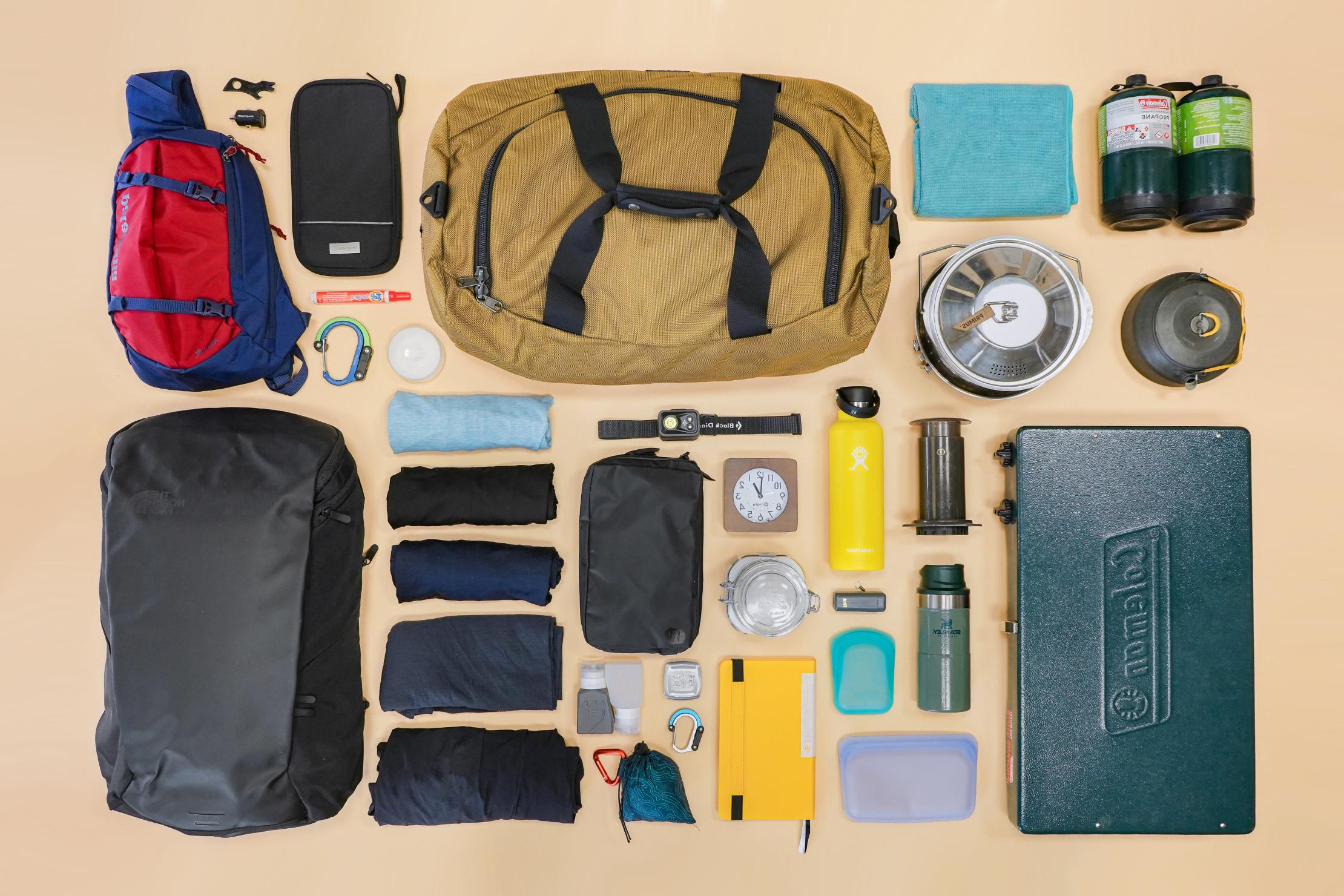 Going on vacation can be exciting, but packing for the trip can also be challenging. You want to make sure you have all the essentials and don't end up overpacking or underpacking. Knowing how to pack lightly and smartly for your next vacation is essential.
First, research your destination's weather to pack an appropriate wardrobe. Choose versatile clothing pieces that can be mixed and matched to save space in your suitcase. Remember to pack only one pair of comfortable shoes for everyday use.
When packing, roll your clothes instead of folding them to save space. Pack smart toiletries, snacks, and essential medicine – leave unnecessary items and valuables behind. Use packing cubes to maximize space with small items such as socks or underwear.
For a successful packing experience, start with a carry-on bag if possible, prioritize essential items, count the number of travel days, select the right luggage size, put heavier items at the bottom and lightweight ones on top when stacking clothes, wear larger pieces during travel instead of packing them, utilize pockets within suitcases, and buy additional organizer accessories if necessary.
Follow these tips to make the most of your suitcase storage capacity, and you'll be better prepared for your vacation adventure than ever before!