Traveling by air can be a hassle, but with the right tips, it can be a breeze! In this blog post, we will cover the six best tips for navigating airports and flights. From booking early and researching flight prices to checking the airport regulations and having all documentation ready, we will make sure you are ready for your next trip. With these tips, you will be able to save time, save money, and most importantly, enjoy your flight!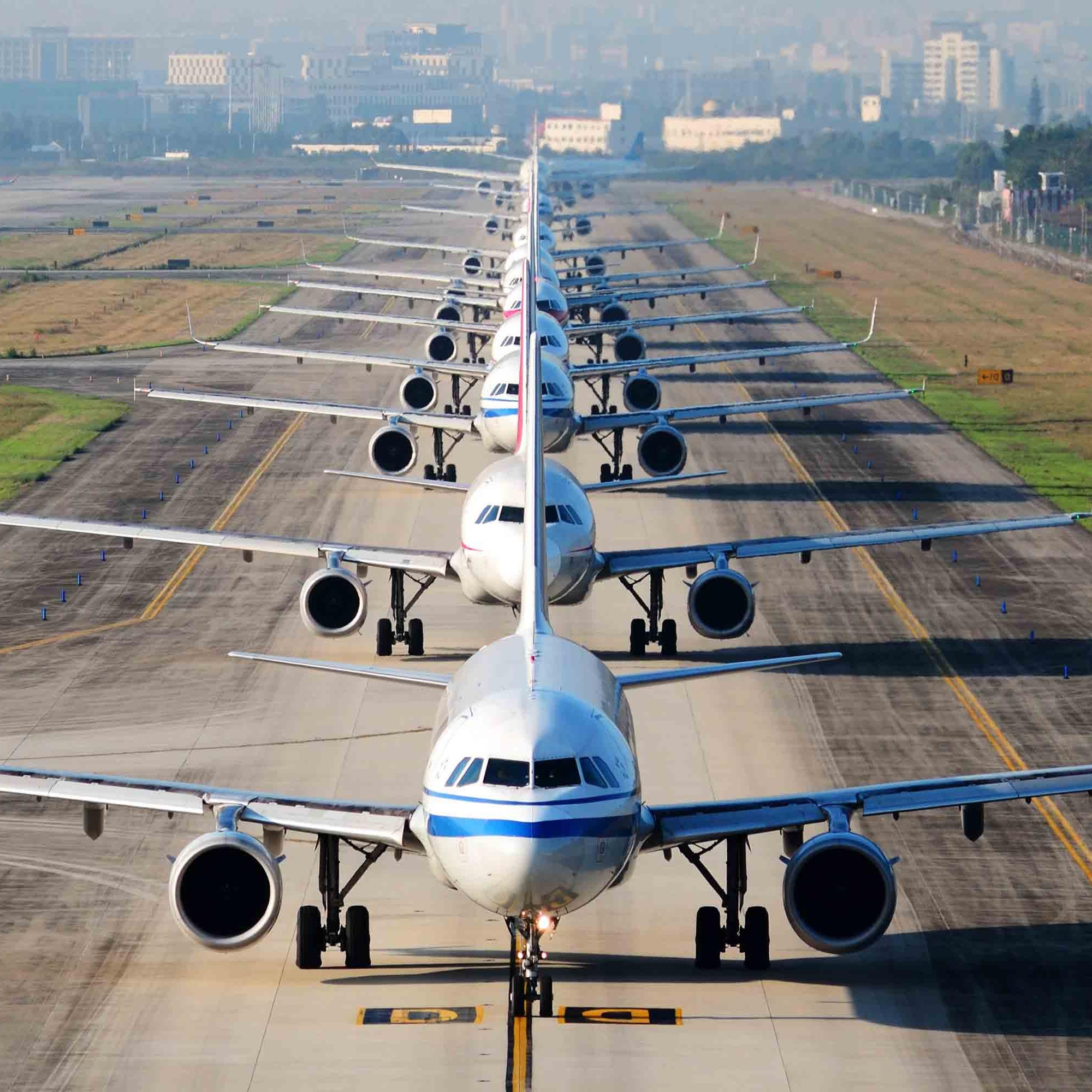 1. Book Early & Research Flight Prices
Navigating airports and flights can be a stressful experience, but it doesn't have to be. With the right tips and tricks, you can make your journey smoother and more enjoyable. Here are some of our best tips for navigating airports and flights with ease:
– Book early to save money on flights.
– Research flight prices and compare different airlines and routes.
– Consider booking a direct flight to reduce hassle and save time and money.
– Read up on airport terminology and airline policies to be prepared for any situation.
– Be aware of blackout dates and other charges that may apply on ticket purchases.
– Book far in advance for more options at better prices.
– Take advantage of check-in services offered by certain airlines to avoid queues at the airport.
– Look out for off-peak days/times and offers such as free meals or Wi-Fi when selecting an airline.
– Pack light to save time at the airport.
– Allow plenty of time to get through security and arrive at least two hours before departure.
– By following these simple steps, flying should become a much smoother experience overall. Happy travels!
2. Check-In Online To Save Time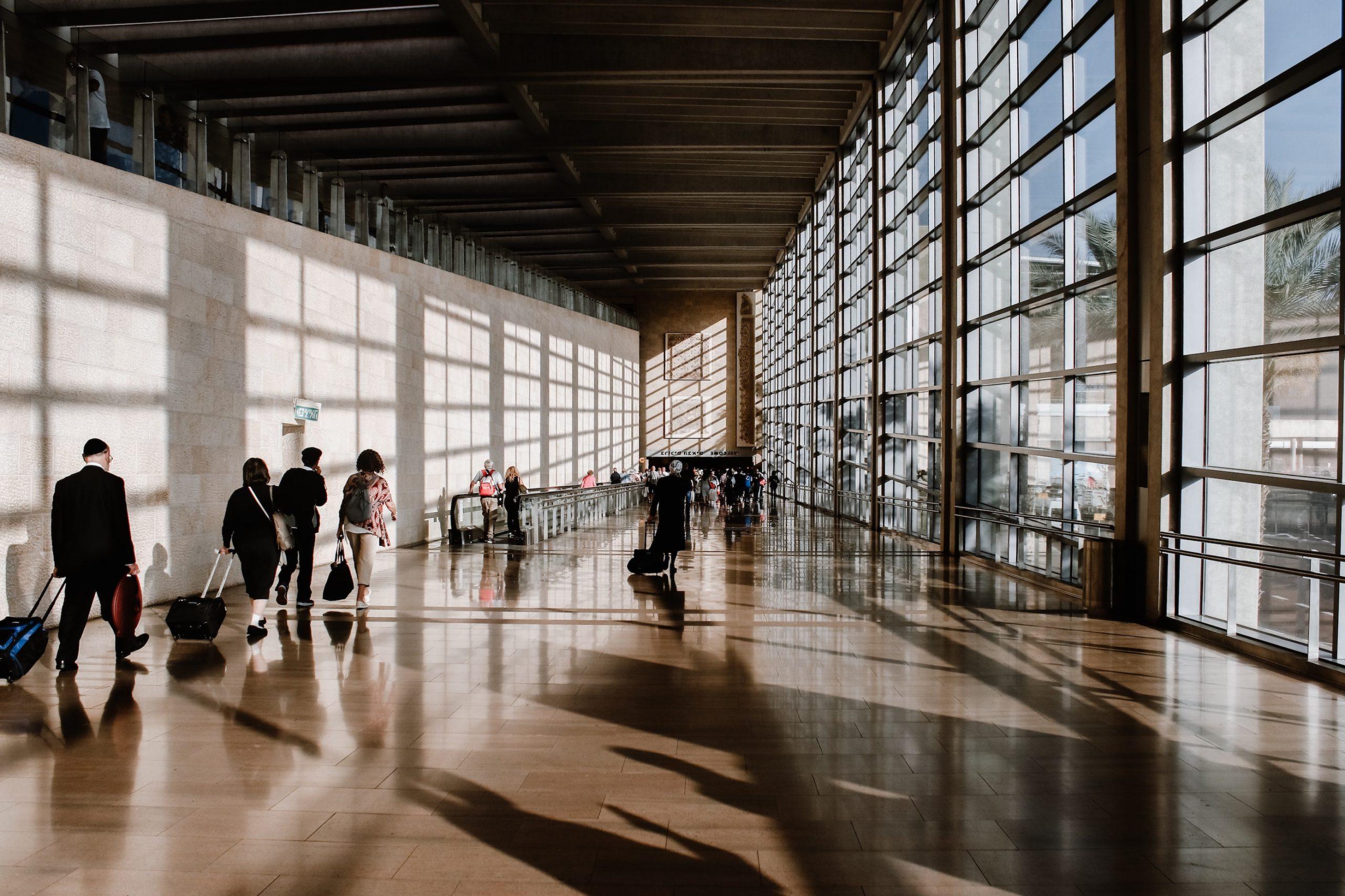 Navigating airports and flights can be a stressful experience, whether you're an experienced traveler or just starting out. To make your travel experience more enjoyable, it's essential to understand the best tips for navigating airports and flights. Here are some tips to keep in mind:
Before heading to the airport, familiarize yourself with your airline's policies, procedures, and any add-ons that could save you time and money. Research baggage fees associated with your flight to avoid surprises when checking in at the airport. Know the layout of the terminal to make navigation easier.
Check in online 24 hours before your flight if possible to avoid long wait times at the ticket counter or kiosk. Bring a printed version of your boarding pass or have it available on a mobile device before passing through security checkpoints. Choose a security line that appears shorter than others to expedite the check-in process.
Arrive at least two hours prior to departure for domestic flights or three hours for international ones to have enough time for boarding without feeling rushed or stressed. Ensure the carry-on bags meet all regulations set by airlines to avoid delays during departure time. Print out luggage tags beforehand if necessary to avoid lines at check-in counters that could cause further delays.
Listen closely to announcements inside terminals for unexpected changes in flight plans that could affect travelers' schedules or cause further delays upon arrival/departure times. Being aware of such changes can help reduce stress levels associated with air travel. Keep these tips in mind for safe and efficient navigation of airports and flights – happy travels!
3. Check The Airport Regulations
Navigating airports and flights can be a daunting task, especially for first-time travelers. To ensure a smooth journey, it's important to familiarize yourself with airport regulations and expectations. Research any possible fees associated with your departure airport and understand what items are allowed through security, including liquids and electronics. Consider available transportation options, priority seating, special services, and airport lounges or amenities to improve your trip's comfort.
Once you've researched the airport regulations, find your way around by checking your flight information to know which terminal to go to and arrive early. Look for signs directing you to your gate, and if you have extra time before boarding, grab something to eat and drink. Ensure you update your clock for any time zone changes to avoid delaying boarding times.
Regularly check flight monitors to know what items are allowed in carry-on and checked luggage, and be aware of specific regulations for the country or state/province you're traveling through. Follow these tips for smoother experiences with fewer hiccups along the way!
4. Arrive Early To The Airport
"Traveling can be stressful, especially when navigating airports and flights. To make your experience smoother, arrive early and follow these tips: Allow ample time for security screenings, and give yourself extra time in case of unexpected delays. Try to fly in a day or two in advance, and download the local app for your airline to stay updated on changes. Check in online before arriving at the airport. Familiarize yourself with the layout and follow signs; be respectful to TSA staff. Pack strategically keeping essential items within reach, including passports, IDs, and medications if needed. Familiarize yourself with carry-on regulations and have necessary documents scanned before boarding. Finally, arrive early at airports to ensure a stress-free experience. Following these tips will ensure a pleasant flight every time!"
5. Have All Documentation Ready
Traveling by air can be stressful if you don't plan ahead. To ensure a smooth trip, have all necessary documentation ready and be familiar with airport and flight procedures.
Know which airport you are traveling to and how long it takes to get there, giving yourself ample time to check-in. Additionally, research security protocols and comply properly.
Before check-in, ensure all required documents are in order and pack only what is necessary. Save time and money by researching discounts and deals beforehand. Arrange reliable transportation from the airport and allow plenty of time before departure. Check flight status and check-in online if possible. When passing through TSA security checkpoints, be familiar with what can and cannot be brought on board, and consider signing up for expedited security programs. Bring a valid form of identification that matches the information on the boarding pass at check-in points to make air travel more manageable.
6. Enjoy Your Flight!
Whether you are a seasoned traveler or just starting out, navigating airports and flights can be a daunting task. To help make your experience more enjoyable, here are some tips for getting the most out of your flight.
First, plan ahead and research your chosen airport. Familiarize yourself with the layout of the airport before departure so you can easily find all necessary services and amenities. Download helpful transportation or travel apps such as App in the Air or TripIt to keep you organized throughout your journey.
Make sure to double-check that you have all necessary documents, such as your passport, ID, and tickets, before leaving home. This will ensure smooth sailing once at the airport. Packing light is also important for security checks; be sure to research TSA regulations prior to arriving at the airport to ensure quicker passage through security lines. Additionally, make sure to arrive at least two hours before boarding time for domestic flights and three hours for international flights. This will give you plenty of time to check in and pass through security checks with ease.
Once on board, take advantage of amenities such as Wi-Fi access or entertainment options available on many airlines today. Download your airline's app to keep track of information regarding delays or other changes that may occur during flight time. Checking in online prior to departure day is also recommended so that you have a printed copy of your boarding pass ready upon arrival at the terminal gate.
In addition, don't forget important items like healthy snacks in your carry-on bag. This will save money from having to buy expensive snacks once inside airports, along with items like headphones and books which will make flying much more comfortable. If traveling internationally, make sure that customs forms are filled out correctly beforehand to avoid any problems when arriving at the destination country's customs desk. Finally, consider buying travel insurance if traveling abroad, so that if something unexpected were to happen, such as illness, then medical expenses would be covered by the insurance provider rather than coming from the traveler's own pocket. Most importantly, remember to enjoy every second of your journey – happy travels!